Looking to increase your home security? There are many things to consider when looking to increase home security. One important aspect of home security is making your home safe from intruders. If you're looking for ways to improve your home security, a good place to start is hiring Visi Connex for the live CCTV monitoring system. Let's get started!
1. Lock your doors and windows
The best way to deter burglars is to make your home look and feel like an uninviting target. Start by locking your doors and windows whenever you're not home. Install a quality deadbolt lock on your door and use locks or security bars on your windows.
2. Hide Your Belongings
As a homeowner, you want to do everything possible to keep your belongings safe and secure. One way to do that is to hide your belongings. Hide your belongings in plain sight. Don't make it obvious where you're hiding your valuables. Put them in plain sight but out of reach.
3. Be Aware of Your Surroundings
You can never be too safe when it comes to your home security. It's important to always be aware of your surroundings and who is around you. If you notice anything or anyone suspicious, don't hesitate to call the police.
4. Install Home CCTV Monitoring Systems
This is the most obvious way to increase security. It is no secret that crime rates are on the rise. If you want to increase the security of your home, installing a security system is the most obvious way to do it. The popularity of home CCTV systems in homes is on the rise, as they provide security and peace of mind. Not only can they help you monitor your property, but they can also deter crime.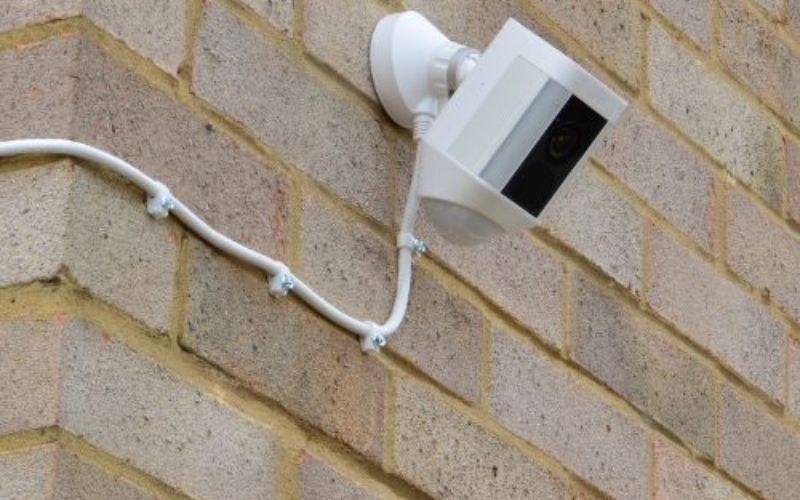 How To Choose A Security System
With so many security system options available, it can be hard to know which one is right for you. Here are a few things to keep in mind when choosing a security system:
First, think about your

needs and budget

. There are a variety of systems available, from basic burglar alarms to

Hikvision monitoring

systems that include cameras and motion detectors. Choose the system that fits your needs and your budget. 

Second, make sure you

select a reputable security company

in

Dublin

. 

Third, think about your lifestyle and how often you're at home. 

Fourth, consider the types of

security systems

that are available and their benefits.
What Do Home Security Systems Do to Increase Security?
Limit access to your home to only those you trust.

Install security cameras around your home.

Place motion detectors in key areas of your home.

Install door and window

alarm systems

to alert you if someone is trying to enter your home.
Visi Connex Provides the Best Security in Ireland
Home security doesn't have to be a hassle. We've got you covered with our easy-to-use, reliable live CCTV monitoring software system in Ireland. Installing a security system in your home can increase the security of your home and family. These systems provide peace of mind, and can also help to deter criminals from targeting your home. If you are interested in increasing the security of your home, be sure to consult with Visi Connex.
https://www.visiconnex.com/wp-content/uploads/2022/06/how-to-increase-home-security.jpg
500
1024
paul
https://www.visiconnex.com/wp-content/uploads/2021/05/Visi-updated-logo.png
paul
2022-07-04 08:00:09
2022-07-03 05:02:19
How to Increase Home Security