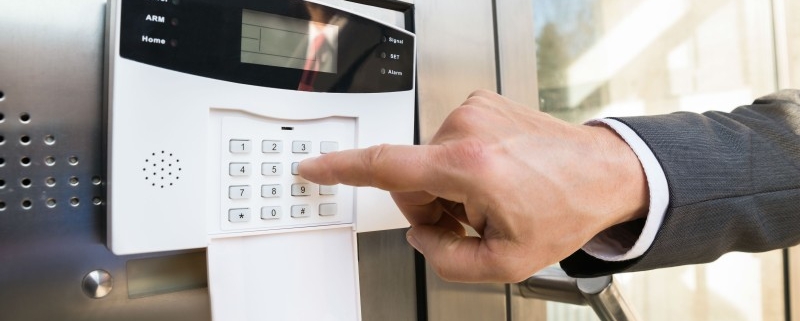 Home security is a big deal, and it's no surprise that more and more people are looking for the best alarm system in Ireland to protect their homes. With so many options available, it can be hard to know which system is right for you. This blog post will help you decide which system is best for your home. In addition, we'll take a look at some of the benefits of home security systems. Keep reading to learn more!
Types of Best Alarm Systems in Ireland
Wireless & Hard-wired Alarms
Wireless systems are becoming increasingly popular in Wexford as they are much easier to install than hard-wired systems. Hard-wired systems are more reliable than wireless systems as they are not susceptible to interference from other wireless devices. Hard-wired systems require wires to connect each sensor to the main control panel. Wireless systems use radio waves to communicate between the sensors and the control panel.
Wireless systems are much easier to install than hard-wired systems and can be easily expanded by adding additional wireless sensors. Wireless systems are powered by batteries and must be replaced every few years. Hard-wired systems are powered by main electricity and must be installed by a qualified electrician.
Smoke Alarms
Smoke alarms are designed to detect the presence of smoke in a building and sound an alarm to warn people of a potential fire. They can be either battery-operated or mains-powered, and it is essential to have both types in your home in case of a power outage. They should be placed in every room of the house, as well as in hallways and stairwells
What to Look for When Choosing a Home Alarm System in Ireland?
When choosing the best home alarm system in Ireland, you must consider what protection you need. There are three main systems of alarms: audible, monitored, and silent.
Audible systems are the most basic type and will sound a loud alarm when triggered. Monitored alarms are more advanced and include a monitoring service that will contact the police or fire department in case of a break-in or fire. Silent alarms are also more advanced and will not trigger an audible alarm but send a signal to a monitoring service.
Another essential factor to consider is your home or business size. If you live in a large house, you will need a more sophisticated system of alarms than someone who lives in a small apartment. Likewise, if you run a small business, you will need a different type of alarm system than a large corporation.
It is important to select an alarm system that meets your needs and fits within your budget. It is important to select a system that meets your needs and fits within your budget.
Benefits of Having a Home Alarm System
Peace of mind knowing your family is safe while you're away
The ability to monitor your home from anywhere in the world
Protection against burglaries and home invasions
Knowing that you have taken all the necessary precautions to protect your loved ones
Feeling secure and safe in your own home
Having a sense of control over your home's security
How to Install an Alarm System
Installing alarms in your home can provide peace of mind, knowing that you and your family are safe and secure. There are several factors to consider when installing, such as the type of system, the number of sensors required, and the installation process.
Install Sensors: Once you have selected an alarm, you must install the sensors. Most systems come with sensors that can be installed quickly and easily. The type of sensor will depend on the type of alarm you have selected. For example, if you have chosen a basic system with a few sensors, you may need to install door and window sensors. If you have selected a more complex system, you may need to install motion detectors and video cameras.
Connect Sensors with Control Panel: The installation process will vary depending on the type of alarm you have selected. You will need to connect the sensors to a control panel or hub for most systems. The control panel will then be connected to your home's security system. Once the sensors are installed and connected to the control panel or hub, you must program the system according to your needs. It may include setting up notification settings and creating passwords.
Once the alarm system is installed, it is crucial to test it regularly to ensure it is working correctly. You should also keep the user manual handy if you need to refer to it for instructions on how to use the system.
Final Thoughts
When it comes to the best alarm system in Ireland, there are a few things you need to consider. The first is your property – is it a house or apartment? The second consideration is your budget. And finally, you'll need to decide on the features that are most important to you. We hope this article has helped give you some ideas and made choosing easier. If not, don't hesitate to contact us for more advice.
https://www.visiconnex.com/wp-content/uploads/2022/08/House-Alarm-Cost.jpg
534
800
paul
https://www.visiconnex.com/wp-content/uploads/2021/05/Visi-updated-logo.png
paul
2022-08-31 08:37:40
2022-11-21 05:13:25
Best Alarm System in Ireland